April 5, 2022
Eyecon Caller ID & Spam Blocker
Are fed up with unknown calls? Do not wants to future spending money on tracking IDs!! Want to block someone and have no blocking option on the mobile phone? Wants to figure out who is disturbing you? Wants data of the person who is continuously spying on you? Tracking the id of the person? And do not wants to answer spam calls?
After seeing these problems Eyecon Caller ID & Spam Blocker gives the complete solution to spam calling and gives the id of an unknown number.
Now here is the question of how to create an account on Eyecon Caller ID & Spam Blocker. For this purpose visit google and apple play stores. Then install Eyecon Caller ID & Spam Blocker on your mobile phone. After that create an account by sharing details. Select the user's name and password. After that connect by email or cellphone number. Then gives access to the contact list. You can manage notifications that are purity.
Features of Eyecon Caller ID & Spam Blocker are given below
You can block know calls
Gives the complete details about the location.
Aware of the user from spams calls.
Gives liberty of choice, and answers the calls that you like.
Receive the call that you like.
Provide the complete details along with a picture of the user.
On the wish you can block calls.
Helps to Quickly Connect With The Right People
Communicate Faster, Seamless Ways to Connect
Makes address book into a beautiful, visual gallery.
You can block unknown calls
Sometimes we receive calls from a person do not want to talk, but unconsciously receives the call. Now with Eyecon Caller ID & Spam Blocker, gives the details profile picture of the person who wants to contact you. If you are interested in talking with the person then simply receive a call if not then reject the call or ignore the call.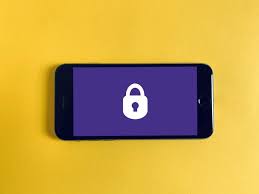 Aware the user of spams calls
Another problem is that we share data on a specific platform or spam callers randomly contact without any specific background. And share different offers that want to get your details such as bank account, mobile account, or some sort of personal details. Eyecon Caller ID & Spam Blocker helps to identify the spams callers.
Apps that offer the similar feature as Eyecon Caller ID & Spam Blocker
Apps that are similar to Eyecon Caller ID & Spam Blocker are given below
Caller ID, Phone Number Lookup
Caller ID, Phone Dialer, Block
Caller ID & Recording
True Phone Dialer & Contacts & Call Recorder
Automatic Call Recorder
Caller ID & Block
Phone + Contacts & Calls
Eyecon Caller ID & Spam Blocker