March 25, 2022
Top 5 Incredible Google Apps You Should Be Using in 2022
At the age of 5, our generation is a bit familiar with google. It is not wrong to say that Google is the secondary source of learning. Not so far google become the primary source of learning the main reason is that it's an era of digitalization. Everything becomes visual including learning, education, earning, buying and selling, and many more thing. From the day we are born till death we connect we google.
Google was first registered in 1997, and goggle gained attention in 2003. If we still hear the name google, the first thought that came to mind google is google is a search engine, but it's not completely true so far. Google is the company that makes its market value as a search engine.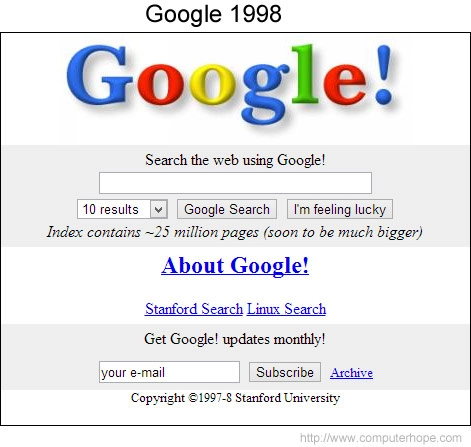 Google's mission is "To organize the world's information and make it universally accessible and useful. With this mission, you can understand that Google is almost succeeded. In the US almost 75% of browsing is done by the use of google.
Best google services are given below
1. Google Chrome
2. Google Drive
3. Google Pay
4. Gmail
5. Google Keep
6. Google Maps
7. Google Earth
8. Google Docs
9. Google Lens
10. Google Sky Maps
11. Google Slides
12. Google Sheets
13. Google Ads
14. Google Forms
15. Google Meet
Google offers almost 100+ services but prominent ones are mentioned above.
For all google services just use the following steps
just have to visit Google and Apple play store
Then you the appropriate name for searching
gives the assess to your device
Further gives the personal details for the account
If wants the best result then turn on the location for the best results.
Google Chrome
When google registered as a company it was not well known by the world. But later in 2004 rumors were spread that google hired a web developer's team new project. At that point, google faced criticisms by the completers, at that time major competitor was the release of
Mozilla Firefox 1.0, which was surging in popularity and taking market share from Internet Explorer so after the efforts of google was first time launched in 2008. That changed the game now you just have to put world google gives the complete details about that, we can say chrome is the part of our life.
Google lens
Google lens is one of the comprehensive apps that offers incredible features. Google lens is launched in 2017 its works as a multipurpose app. Want to find out the solution to any question, Need a location, Want to buy the same article, Text search, Want to translate just enter the work google lens gives you complete details.
Most amazingly you don't have the advanced vocabulary and sometimes we don't know about the terminologies then the simplest option is to google search but a specific search takes too much time that might disturb the frequent conversation.
Features of google lens are given below
First of all its secure
Efficient in terms of working
By using this app you can translate the terms
By giving access to the keyboard auto-translation is on
Gives the service of image reading, for example, you are a foreigner and traveling a specific country, so you don't need to install a number of apps for translation.
Simply capture the picture and insert it into google lens which provides translation into almost 300+ languages
Major languages that offer google lens are English, American English Chinese, Hindi, Japanese, French, German, Hebrew, Hindi, Italian, Korean, Portuguese, Spanish, British English, Urdu, and many more.
Google Drive
We all want to save some memories but the major problem is where to save that data. Some software gives a huge amount to data. Similarly if running a business then have to save data for future use but unfortunately, we have to pay a lot of money against that. By considering these problems google introduces google drive.
Feature of google drive is following
Google drive able to store emails, pictures, videos, files, doc
It ensures security
Gives access whenever you want
Keep your confidentiality
Gives your files virus free
Google Meet
You don't have to pay to credit companies, for international clients dealing just install google meet without wasting resources. This app is a video chatting app that was first time launched in 2017. But during the first wave of Coronavirus got popular in 2019, about 3 million people. Most educational institutes rely on this app because it is secure and effective.
Features of google meet are given below
Google map is secure
Effective
Efficient
Offers best graphics
Two-way and multi-way audio and video calls with a resolution of up to 720p
Provide screen sharing option
Voice canceling audio option
Gmail
Gmail is free mail service that is provided by Google in 2004, according to the survey of 2019 that shows 2019 about 1.5 billion active users, with this static you can analyze how many people rely on Gmail. Similar to most apps charge money for this service.
Features of Gmail are given below
Gives search option that helps to a quick google search which may less consume time.
Offers 100+ virtual keyboard
Provide Gmail lab
Spam filter
Gmail is secure as compared to the other services
Gives the surety to maintain confidentiality
Effective
Efficient
Gives then the opportunity for recovery of data that you lost accidentally
By full fulling the requirement Gmail provide data after confirmation
Anti Spy Scanner & Spyware Scanner App link